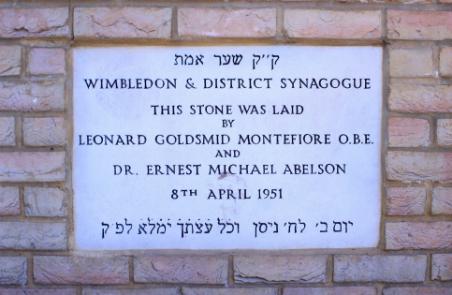 The Wimbledon Synagogue was founded in 1949 and housed from 1952 in Worple Road until it relocated to its current premises in 1997.
We now have a membership drawn from most area in south west London including Kingston, Richmond, Merton, Wandsworth, Sutton and Twickenham, though many do travel from further afield.
The Wimbledon Synagogue (registered as the Wimbledon & District Synagogue) is a charitable trust, registered with the Charity Commission (Registered Charity No. 1150678) and is a member of the Reform Judaism . It is entirely supported by its members through membership fees and donations.