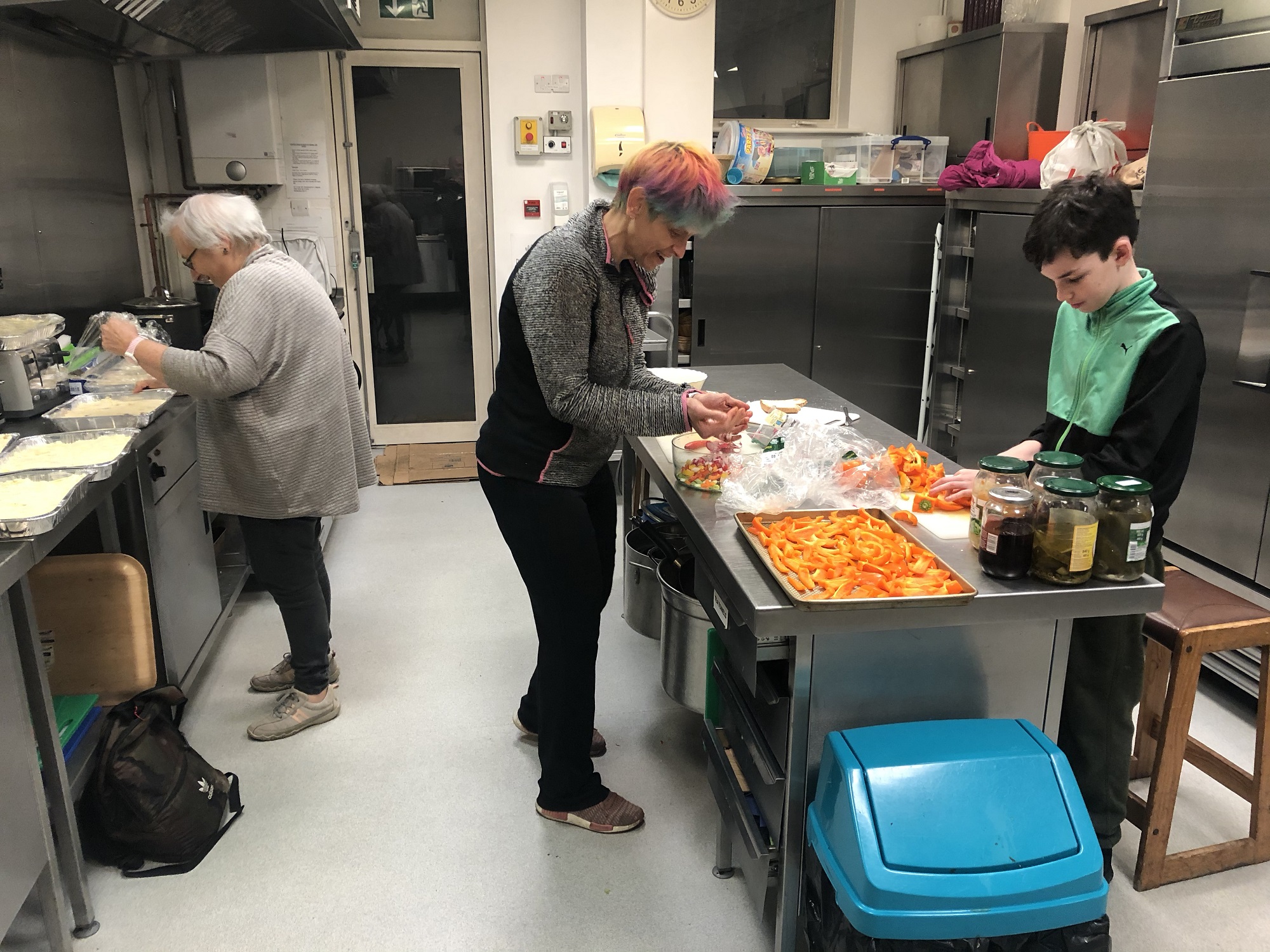 In addition to the many acts of kindness (Chesed) that our members engage in, we have a very active Synagogue Community and Care group.
Under the guidance of Hilary Leek, these members respond swiftly to illness, death and bereavement.
We strengthen community (Kehillah) links by providing social opportunity to mix within the framework of our Jewish year.
Home visits and telephone or zoom contact are made when folk are housebound or isolated.
The community and care group also employ Sarah as our Community and Care coordinator for 12 hours weekly. Sarah liaises regularly with our Rabbi and other Reform Synagogues as well as with the care group.
All congregants over 75 years of age have the opportunity to be supported by her, also those with temporary or permanent disability.
Our office administrators, Jackie Penn and Rachel Davies, and Rabbi Adrian Schell are very often the first port of call for members who are needing extra help.
For more information, please contact Sarah Angel on 07855 442745
Hilary Leek at hilaryleek@aol.com
or Lynne Sidkin at ljsidkin@hotmail.com
.