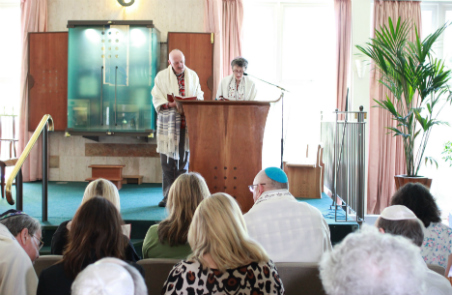 Coming to a service for the first time
"Hello stranger": welcome to your first Wimbledon service.
Members and non-members alike are guaranteed a warm welcome at one of our services.
Our doors are, of course, are always open to members. To non-members, we simply ask that you let the office  know in advance that you're coming (click here to send an email to them). That way we can make sure that our security team know who you are and won't have to ask you any embarrassing questions.
We know that not everyone is a familiar with our service. So, if you need a bit of guidance following the service, please just ask one of the members of the community. Hardly any of us bite and we'll be happy to sit with you and guide you through the service.
If it it's your first visit, or you don't know anyone, please come up to us, although the chances are we will have already approached you.